Water Lilies and Japanese Bridge • Pin
Water Lilies and Japanese Bridge • Pin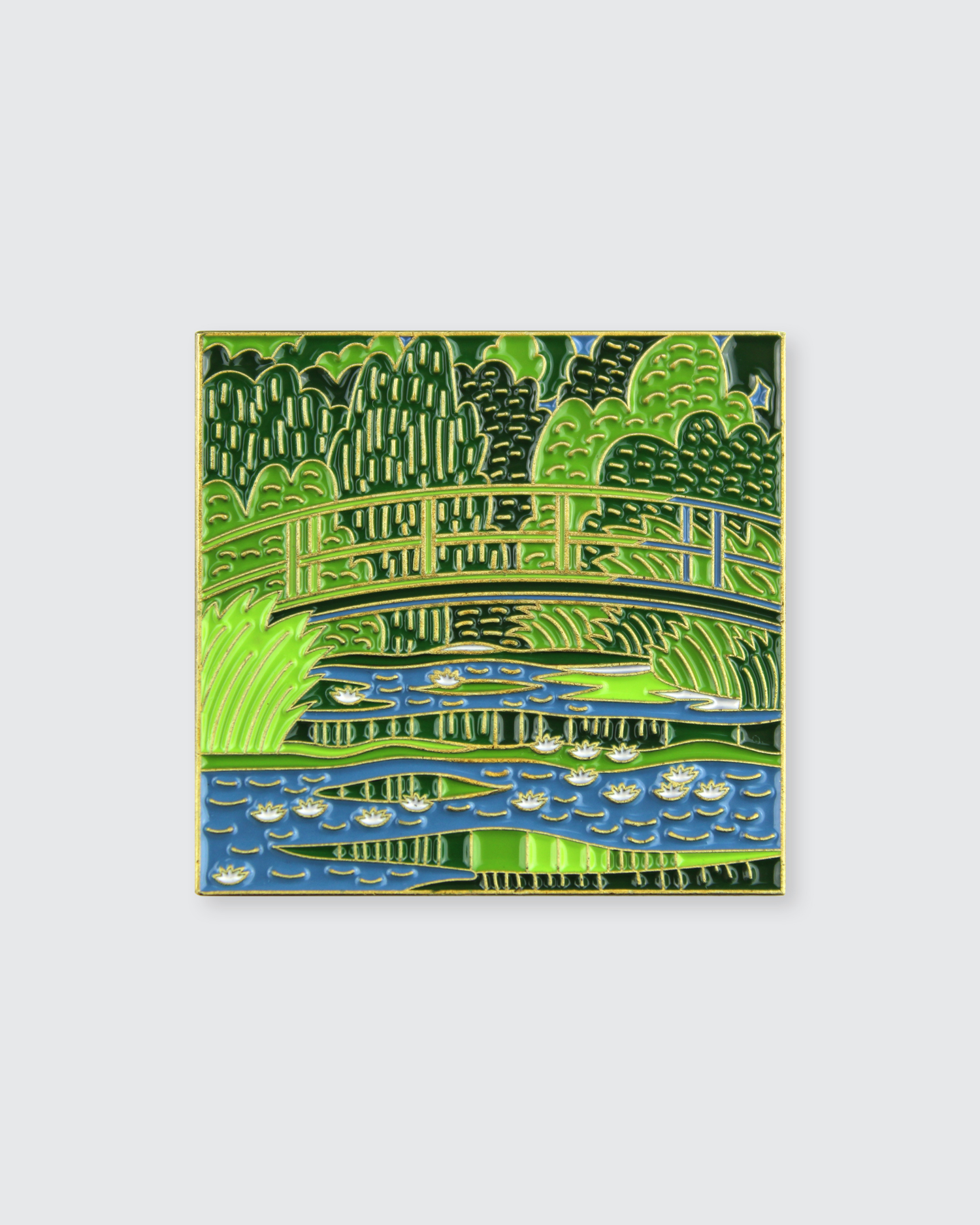 Water Lilies and Japanese Bridge • Pin
1.4" x 1.45"
Soft Enamel Pin
Single Posted
Rubber Clasp
Inspired by "Water Lilies and Japanese Bridge" by Claude Monet
Upgrade to Deluxe Locking Pin Clutches HERE.
1.4" x 1.45"
Soft Enamel Pin
Single Posted
Rubber Clasp
Inspired by "Water Lilies and Japanese Bridge" by Claude Monet
Upgrade to Deluxe Locking Pin Clutches HERE.
"Water Lilies and Japanese Bridge" represents two of Monet's greatest achievements: his gardens at Giverny and the paintings they inspired. In 1883 the artist moved to the country-town Giverny, near Paris but just across the border of Normandy. This was a time when he was enjoying increasing financial success as an artist, and he immediately began to redesign the property.
In 1893, Monet purchased an adjacent tract, which included a small brook, and transformed the site into an Asian-inspired oasis of cool greens, exotic plants, and calm waters, enhanced by a Japanese footbridge. The serial approach embodied in this work—one of about a dozen paintings in which Monet returned to the same view under differing weather and light conditions—was one of his great formal innovations. He was committed to painting directly from nature as much as possible and whenever weather permitted, sometimes working simultaneously on eight or more canvases a day. Monet's project to capture ever-shifting atmospheric conditions came to be a hallmark of the Impressionist style.
Learn more about the work that inspired this pin HERE.